What's Going on
Lincolnshire's Libraries threatened by Council cuts. Library users told they can use the Central Library in Lincoln. Protests about getting there, lack of parking and difficulty with public transport, and problems for school visits, the elderly and disabled, were dismissed at a meeting: "Where I live everyone has three cars"....

Meetings are being held. Keep a look out because the libraries are not allowed to publicise them. And you can sign petitions. Here is a list of websites and some of the places you can sign petitions:
a minimum of 2,500 signatures on each petition needed for the council to have to re-consider.

Save Lincolnshire Libraries. Another important petition.

These petitions can also be printed out and posted for people who do not have internet access. The use of computers and WiFi internet access (with tuition available) is one of the essential amenities provided by your local library.

Voices for the Library: 10 things you need to know about library closure. Which notes that Councils have a legal obligation to provide libraries.

The legal obligation of Councils to provide libraries.

Government policy to support library services provided by local authorities and to make sure there is a national collection of published material.

Summary of the The Public Libraries & Museums Act 1964. The Public Libraries and Museums Act 1964

A Government directive. Only two alternatives offered for threatened libraries in Lincoln such as Birchwood Library (which serves an area as large as a market town, with two council estates and several schools, and care homes and a large industrial area). They are offered: run by unpaid unqualified volunteers ie unskilled slave labour, and pay yourself for stock and maintenance although you are still paying the County Council the same or more rates and taxes, or a van once a month. The people at the meeting all opted for keeping their well-used and essential library and its building, as it is.

A Government Report, Tuesday 6th November 2012 - "the Commons Culture, Media and Sport Committee says that some local authorities, under considerable pressure to quickly find cost savings, have drawn up plans without taking proper account of local needs for library services and the variety of options available to provide them, and are therefore in danger of failing in their statutory duty to provide a 'comprehensive and efficient' library service."...

Lincolnshire County Councillors prime example of putting forward cuts which drastically reduce essential amenities but not the rates and taxes we pay for these services. At the presentation at Bishop Grots. they actually said people were only there to fill up the questionaires at the end. However the boring powerpoint the PR company was paid £25,000 to give, stopped after a couple of slides with a flash and bang and audience gave their opinions. Latest from emails wanting "volunteers" ie unpaid conscripted labour, said they are sending all the information from the forms to consultants to go through. When I asked how much that cost (since it is our money they are spending), they replied that they did not know how much it would cost.

There have been many more signatures since then, more than 2,500 are needed for the Council to be obliged to take action. That target was met and passed.

Petition to sign to save your local library. And also save 170 trained people from losing their jobs. And that is just the local librarians, and doesn't include those who clean and maintain the library buildings, and look after the books, magazines, DVDs, computers etc. And run the online service.

Not to mention losing an essential facility for the whole community. The library is a lifeline for people who might find themselves isolated whether young mums, single people of all ages, or grandparents who find the friendly help and use of library computers essential to keep in contact with grandchildren and other family members by Skype and email. And take part in the interest groups meeting in the library, such as the readers group. Since the library in Birchwood is much more accessible (with 4 bus routes and its own carpark) than the Central Library, it is used by very many people, a large number make use of it during their lunch break.
Space News
Saw comet ISON in late afternoon with two little tails. It and comet Enke are now heading for the sun. Nasa has an animated gif showing the two comets on the move.
| | |
| --- | --- |
| | October 2013, astronomers using the ALMA radio observatory saw a black hole in the act of ingesting and expelling matter from the centre of the galaxy NGC 1433. |
---
Mars ripped up by super-volcanos early in its history.
Lots of debris from Mars is known to have landed on Earth, and this is how it got here.
---
Finding Longitude. Much of the original material now availabe free online. Includes a lot of the wacky stuff too. A new book on Lincolnshire's second most famous scientist John Harrison will be available soon. Meanwhile a free temporary pdf version is temporarily available of the book John Harrison and the Problem of Longitude by Heather and Mervyn Hobden. It is copyright material, since it has already been published, but if you are interested in getting further information you are welcome to contact us at mail@cosmicelk.net - or see us at a LAS meeting.

Nice video showing solar system - would be useful for children.
---
evidence that universe not expanding
---
JPL simulation of the formation of a galaxy
---
Latest discoveries show that life on Earth may have resulted from a massive impact or impacts on Mars in its first billion years.
---
| | |
| --- | --- |
| | A view of galaxies which collided some 11 billion years ago and are forming a massive mega-galaxy about 10 times the size of our own Milky Way. This has been named HXMM01, but it will not last long. As the galaxies collided forming this big one they used up nearly all the hydrogen from which new stars are formed. So the new big galaxy will run out of stuff to make new stars. Original paper. |
---
21.03.2013: tap on picture for update on the discoveries with the Planck telescope on the cosmic microwave background (CMB)
The view gives a hint of a view beyond the universe we can see to another part of the universe (or even another universe it depends on how you interpret it).
---
Asteroids and bits coming off them
Near Earth Asteroid 2012 DA14 and the Chelyabinsk meteorite are unrelated. Approached Earth from different directions.
The Chelyabinsk meterorite's orbit was been traced to its origin in the asteroid belt between Mars and Jupiter. It looks like it could have been knocked off course by a collision.
25th February, 2013: Indian rocket launches satellites including a Canadian orbiter to scan for threatening asteroids.
Just before Asteroid 2012 DA14 swooped past and off again, a big meteor landed in Chelyabinsk on 15th February 2013. Causing damage and about 500 people were injured by flying glass from broken windows etc. Chelyabinsk was already famous for the 1957 nuclear disaster.
---
Mars
All about Mars
Latest updates on Mars and Curiosity.

Be A Martian!. With apps to download.
---
Here on Earth
Latest Erupting Volcanos
---
Things to do
Track ESA satellites and see where the ISS is.

Track NASA satellites and see where the ISS is.

spaceweather.com. Solar flares coming our way, asteroids on collision course, satellites passing by, etc. Help find them.

NOTE: You must not, never, look directly through your telescope at the sun. Just move your telescope so you can see the image of the sun on a sheet of white paper or card placed under the eyepiece of the telescope.

Nasa app. download from iTunes for iPhones, iPads etc. Also Android from Google Play. Free.

ESA app. download from iTunes for iPhones etc. Also Android from Google Play. Free.

Satellite Watcher. Download from iTunes. Also Android from Google Play. Free.
---
Learn more: free
2 free OU courses to download on iPhone, iPad etc.

The sun: our local star

Moons: an introduction

Jodrell Bank podcast (iTunes) free

from iTunes U - Cassiopeia Project - Space - free

from iTunes U - Space - Imperial College London
---
Taking part in the research
You don't have to be entirely on your own with these projects as you can discuss any odd things you discover.
Explore the Sun
Download the helioviewer and explore the Sun using data from SOHO. This is on the NASA website.
Asteroids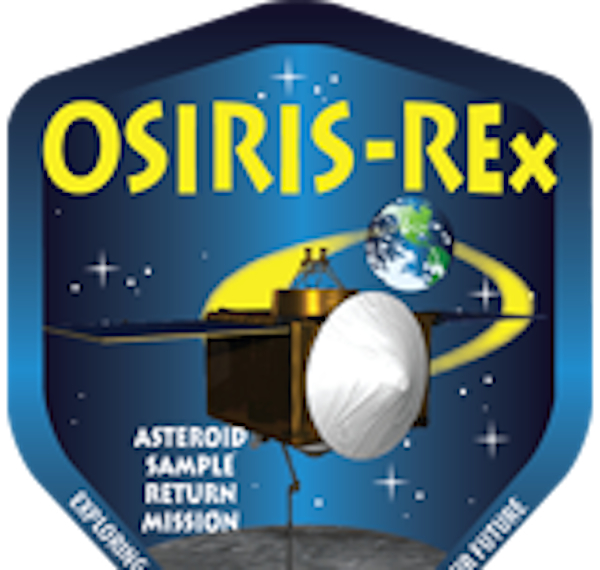 Take part in finding out more about asteroids.

You need to use a telescope for this.
Looking for the Higgs particle
Help the Large Hadron Collider, from your own home computer, to search for new fundamental particles.

Find them before they find us.....

also
Galaxy Zoo
You use the same log-in for all these, and new research to take part in: Sign on and classify galaxies at home in your spare time. It is very relaxing. (Exploring far off massive galaxies in the universe makes your own problems seem a lot smaller.) Some papers already published.

or cosmic mergers - everyone loves these - what better way to chill out - to see galaxies blowing each other apart. Merger Wars on the cosmic scale.

For something nearer home. If you wanted to go to the Moon, you can at least help to map it.

Find and identify previously unknown weird and wonderful things in our galaxy.
Solar Storms
Solar scientists need you!
Help them spot explosions on the Sun and track them across space to Earth. Your work will give astronauts an early warning if dangerous solar radiation is headed their way. And you could make a new scientific discovery.
Planet Hunters
Join the planet hunters looking for planets around other stars.
Find more planets on the outer edge of our Solar System.
take part in the New Horizons Ice Hunters Mission to the outer edge of the solar system. New Horizons left Earth in 2006, to look at Pluto and then to other - some bigger - icy bodies in the Kuiper Belt which it will not reach until 2015. Find out about it here.

and a lot more.....
---
History of Astronomy
More on Stonehenge with latest discoveries and links.
---
Space websites for children
Fun educational stuff on Nasa site for school children and their parents and teachers (and anyone else). Also has apps. for iPhone and iPad.
astronomy for children, part of an educational website. Has star maps, Jupiter's moons, as well as other science information, games and tests.
ESA - the European space agency has space information and games for school children of all ages.
NASA's space site for school children of all ages with learning games.
Track Santa on Xmas Eve as he leaves the North Pole and delivers the presents - see the places he visited and when he is coming to you. Note: Santa starts at the Bering Straits and heads west around the world. That way he always arrives at each place some time on Xmas Eve - as the world is turning towards him - and it is less tiring for the reindeer.
---
Places to go
Not far from Lincoln:
Woolsthorpe, Isaac Newton's childhood home exhibitions and events are held there, and evening lectures etc. Gadgets to play with. Lots here educational for children. Has toilets and cafe.
National Space Centre, Leicester. Always something new there. Extra bonus is the Victorian Sewage Pumping Engine which is free (donations welcome). Not just the history of bathrooms but they have restored the massive steam engines. The engine room is awesome. The sewage was pumped to Beaumont Lea - where the big Tesco now is.
Cambridge. The most interesting thing is the Mullard Radio Astronomy observatory. Look for open days.
---
Looking at the Night Sky from where you are.
Automatically finds your location and gives you the astronomy data you need to find interesting things in the sky - if not cloudy
Can quickly give you a customized map of the night sky at the time and place you specify. Which can be printed out black on white. Useful.
There are a number of apps both Apple or Android - the lists will be available here soon. With chance of reviews by those who had used them.
---
---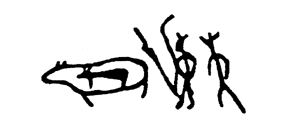 The cosmicelk website is designed and maintained by Heather Hobden.
---